Courteney Cox will have a New Show with Ex-husband David Arquette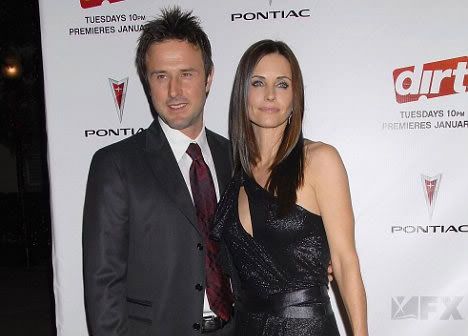 Courteney Cox will be working on a new NBC comedy series with former husband of 11 years, David Arquette. The two of them will help develop the storyline of the show, which is entitled, "Ten Years."
It was said that the show is loosely based on the couple's own marriage. Ten Years will try to show the different aspects of the relationships that a group of friends have experienced. The timeline is that–10 years.
In reality, Courteney met David on the set of Scream in 1996 and got married in 1999. They are separated but still legally married. They have one daughter named Coco.
Anyway, in a recent report by Daily Mail, they called Courteney as exhausted looking because she was photographed as having without makeup. I dunno, I just think that people get used to actors looking all dolled up and glamorous that they forget that celebs are also people. They grow old. And for a 47 year old mom, I think Courteney Cox is still fabulous!