Pasalubong From Homecoming Family and Friends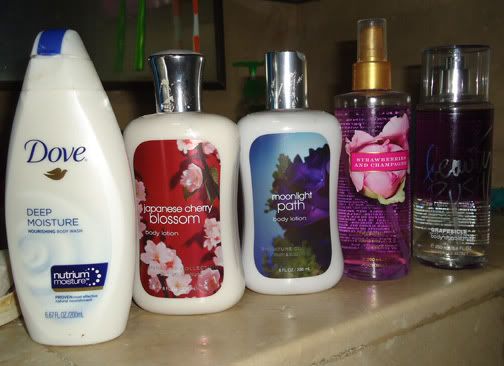 I am just so happy when people, both family and friends, who come from far and wide, would come home and bring presents. In Filipino, these homecoming gifts are called pasalubong.
It means that they remember you. Above are some items that I got last time when my brother and uncle came home. And there are also stuff that are brought for Dindin or for Dennis. And we are just happy to receive them.
A lot of the items are Victoria's Secret colognes, Dove body wash, Bath and Body Works lotion, perfumes, shirts, chocolates, key chains, bags, and many other things. And I use all of them (as long as they fit!)
It could just be anything as long as it is heartfelt, it feels good to receive them. 😀