The Three Men in Our Lives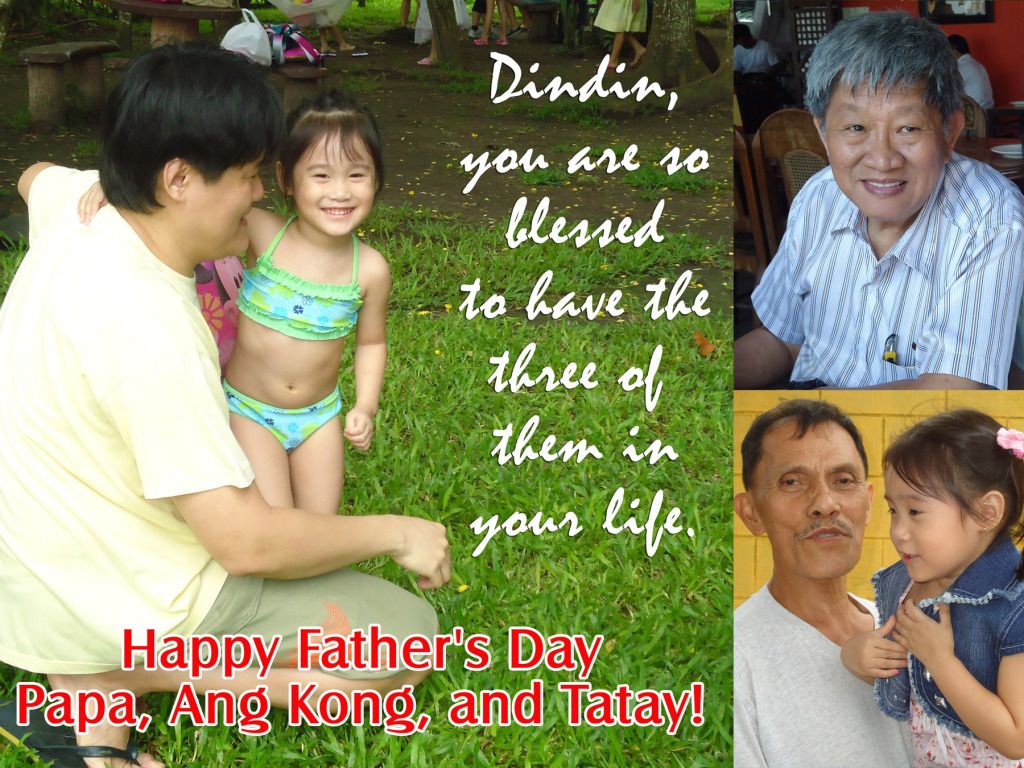 Happy Father's Day to the three men in our lives–Papa Dennis, Ang Kong William and Tatay George!
Dennis is my husband, William is my father in law, and George is my father! We are all family! And Dindin and I are so blessed to have them in our lives.
God bless the three of you fathers! 😀