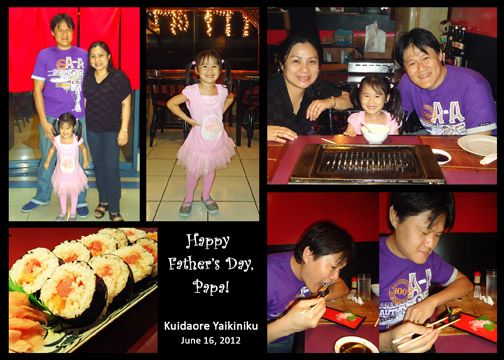 Tomorrow is Father's Day but of course, we will be celebrating it with Tatay and Papa so tonight, we decided to have an advanced dinner celebration for Dennis.
We picked out Kidaore Yakiniku because he likes Japanese food and he would really want to try out Japanese barbecue. His gift was an order or Uni Nigiri or sea urchin sushi, which he loved very much. Oh how I wish we can always do this. I will write more about our dinner in my other blog, Mama Cooks. 😀
Dennis really celebrates his fatherhood because he is one proud father to our daughter Dindin.
Happy Father's Day Papa! Hope you will have a really blessed one. 😀