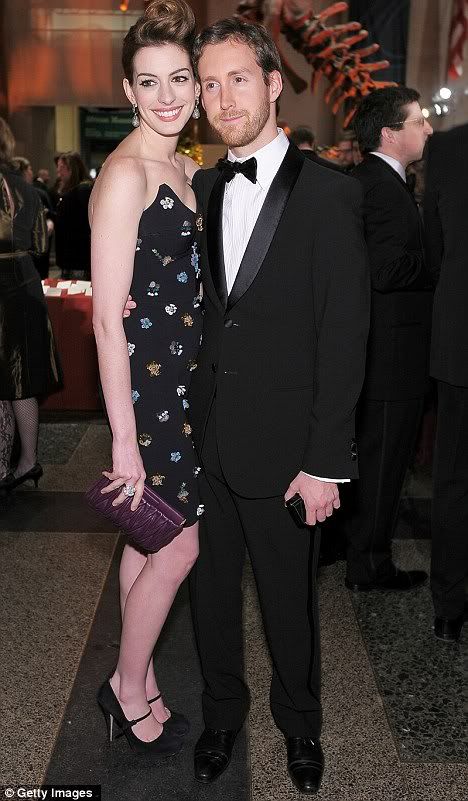 Anne Hathaway recently announced her engagement to beau, Adam Shulman. She looks very happy and contented with her love life now.
And she has every reason to be after a traumatic romance with ex-boyfriend, Italian real estate developer Raffaello Follieri. Her former boyfriend was arrested on charges of fraud in his business. He was eventually sentenced to spend 4.5 years in prison. Along with it, Hathaway's personal journals were confiscated by the authorities because they were found in the guy's New York apartment. It was a bad event for Anne.
Shulman is an actor and also a jewellery designer by profession and so he took great effort in coming up with an extraordinary diamond engagement ring for his princess. No wedding dates have been announced yet.
Hathaway is currently promoting her new Batman movie, The Dark Knight Rises, alongside main actor, Christian Bale. She plays the role of Selina Kyle a.k.a. Catwoman.
I can only wish her well. I have always liked Anne in her Princess roles.