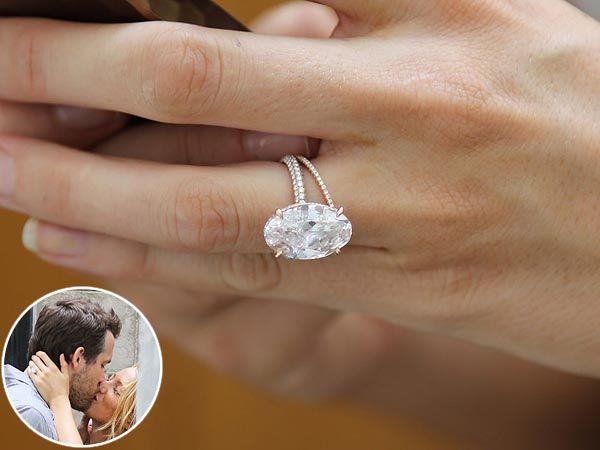 Despite media scrutiny, Ryan Reynolds and Blake Lively have kept their wedding under wraps and I think they are much happier that way.
But because their secret wedding has reached the press, they are already hounded for photos and above is a paparazzi shot of the newlyweds while making out.
Anyway, I just love the engagement ring that Reynolds presented Lively. It is a 5-carat, oval, light pink diamond engagement ring set in rose gold with pave diamonds. It was designed by Lorraine Schwartz and experts say it costs around $125,000. I think it is very nice but not too expensive unlike those who have offered rings worth millions.
The couple was married earlier this month at the Charleston's historic Boone Hall Plantation where the romantic movie "The Notebook" was filmed.
Sorry, no Ryan Reynolds and Blake Lively wedding photos available. 🙁 I would have loved to see her gown! 😀 Best wishes to the newlyweds!