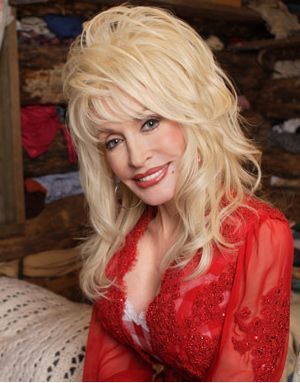 Dolly Parton is a veteran actress and country singer. But for me, she is most memorable for her Southern accent, big blonde hair, colorful eye makeup, and of course, here mounting front part. hihi If you know what I mean.
But despite the sexy singer facade that she exudes, not a lot of people know that Miss Parton is actually only married once and has been with her husband for the last 46 years! Imagine that! With all the whirlwind romances and overnight divorces in American showbusiness that we read about everyday, it is just refreshing to know about this couple who has stayed together through thick and thin.
Look at their simple wedding photo below. Despite its simplicity, I think that it is one that deserves premier mounting on their living room wall.
Their secret? They have kept their marriage low-key and the mister avoids the limelight. Miss Parton said that many people do not even believe that she has a husband by the name of Carl Dean. The singer, now 66, is just very confident with her marriage partner. They were married when the singer was 20 and Dean was 24. Although she was already singing at that time, she was not famous yet and so she does not need to worry about her husband loving her for her fame. She made good as a singer and actress while her husband runs an asphalt paving business.
What I think is that, despite her success, Parton remains respectful of her husband and he has been supportive of her endeavors. He lets her shine while she also lets him run his business in his own way.
I just so love stories like these. They are so few and far-between in the crazy world of Hollywood.