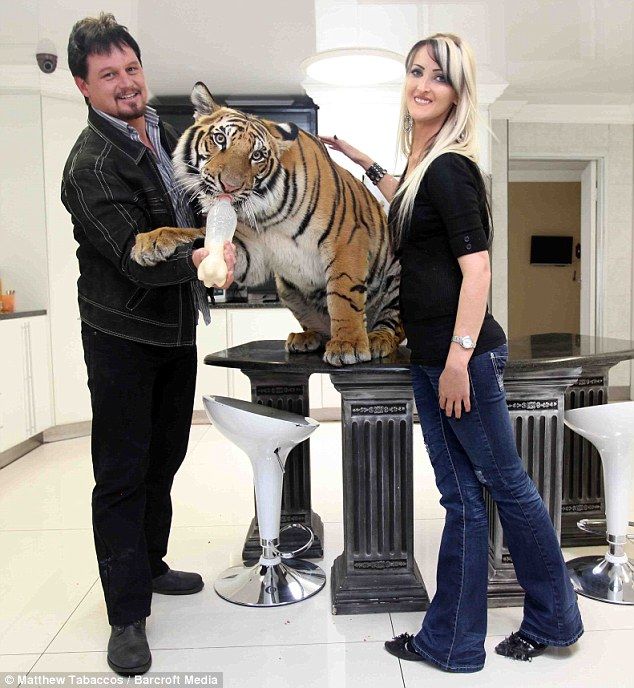 Would you have a Bengal tiger for a pet? Well, that is to each his own.
This couple, Michael Jamison and his girlfriend Jackie Smit, just has one of their own. His name is Enzo, a 27-stone Bengal tiger that they have as a pet. They also have 14 dogs and live in South Africa!
Waaaaa I dunno, I think that he is scary and well, too expensive to keep! They say that he eats 11 lbs of meat a day, which is the reason why he is so big. Oh my goodness! That is a whole lot of money. Well, if Enzo makes himself useful then, why not? And oh, I forgot to mention, he also chews up the furniture. So I guess, I will just pass up on this one.
But for the couple, Enzo the tiger is like their big baby.