Family holiday ideas
When looking at places to go for a family holiday, it can sometimes be difficult to find the perfect destination that will appeal to the adults as much as it would the children, or vice versa. Many places will be okay if you would be bringing kids along, but they might not specifically cater for them, but on the other hand, some attractions are definitely designed for the little ones entertainment.
We want to combat that and make choosing a holiday destination a bit easier. Every little stress eliminated would soon add up– and this is especially important when trying to sort out a family holiday!
So with that in mind, here are some suggestions – hopefully they make things go more smoothly for you!
Fairy Tale Wonderland – Prague

Once upon a time… You don't have to go to Disneyland for a real fairy tale experience. Prague's Bohemian castle does the job more than admirably!
The largest on the planet, Prague Castle could have genuinely come from a bedtime story; it will be easy to convince the kids that it was the setting for any number of fairy tale stories.
Horse-drawn carriages, an Eiffel Tower replica, cobbled streets – Prague has it all. And to make it even more magical, go to visit the place in snow-dusted December and enjoy the Christmas markets, too.
Get Wet – Umbria
When the Romans diverted the River Velino to Marmore's cliffs, they created the world's tallest man-made waterfall. Marmore Falls rains down over treetops, cascading all the way down to the basin.
Get up close and personal with the falls and you and the kids will be able to feel the cool spray washing over you. You can even take a trip on a raft, right to the base of the waterfall!
One other thing the kids will love – a donkey ride around the town. Serene yet fun, you'll be able to take in all the sights while on the leisurely donkey ride.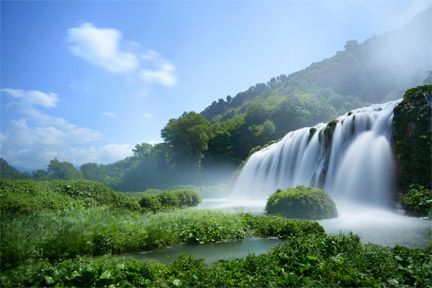 Go Wild – South Africa
Who hasn't had a little book full of elephants, giraffes, lions and zebras when they were a child? Between that, trips to the zoo, and vast animal play sets, kids have a love for all things wild and exotic.
So then, what better way to tap into that primal longing for the savannah than to go on a real life safari? Best suited for children above the age of twelve, South Africa has a number of malaria-free wildlife parks, so you won't have to worry about weeks or making the kids take their anti-malarial pills!
Safari holidays aren't the cheapest of options; we have to make that concession, so if you want to save a little money on getting there (and who doesn't?), then you would do well to check an online comparison site for the best deals.
While you're out there, get into one of the open-top vehicles and go for a ride. The views over the open plains are incredible, and it's a life-changing experience getting face to face with a majestic elephant, a towering giraffe, or seeing a flock of regal ibis flying overhead.
This wonderful experience will lead to a lifetime of good memories for the whole family.