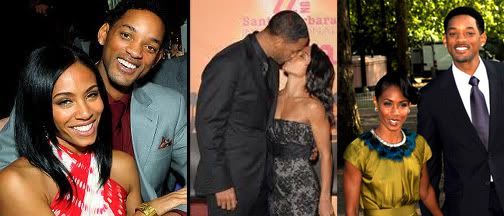 Last night, when I first read that actor Will Smith and actress wife Jada Pinkett Smith have separated, I have to admit that I felt sad and kinda wished in my heart that the rumors are not true.
And thankfully, this afternoon, the Hollywood power couple has released an official statement that they are still together and that the rumors are not true.
C'mon let's face it. Who among the millions of couples in the world do not have bouts of arguments and fights? I mean it is rather unhealthy and inhuman if there are not frictions, right?
But among the many divorces and separations in Hollywood nowadays, it is not surprising if we hear reports about like these. However, Will and Jada are perhaps the sweetest and handsomest couple there is and they have been married for like 15 years. That is already a great number considering that they are both young and extremely attractive. And very successful in their careers, too. I really hope that they will keep this up. There are not a lot of role models among Hollywood marriages today. Hopefully, the Will Smith-Jada Pinkett marriage will last for a lifetime.